Tuesdays with stories: Mark Normand and Joe List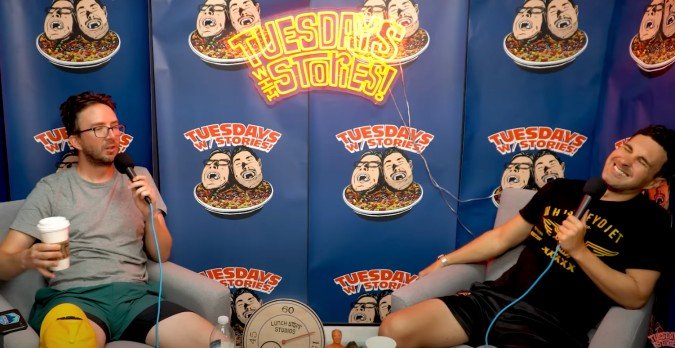 Tuesdays with stories
Comedians Mark Normand and Joe List talk about current events and random banter.
Starting off talking about the Beastie Boys, turned into talk about movies, and The Wire..
Reviewing movies is a a skill i do not have.
I don't want to give these reviewers so much credit, there are a few good ones, some suck.
It's a total Jurassic Park, with a lion.
The girl, everybody stinks. the girls is wearing a Jurassic park shirt